Practice Philosophy
The infertility evaluation and therapy can be the most stressful life event a couple may encounter. Our goal at
Fertility and Gynecology Associates
is to deliver the best possible medical care in a supportive, comfortable environment. We believe that patient education and participation in treatment decisions are important in formulating a successful therapeutic plan.
Does everyone need In-Vitro Fertilization (IVF)?
IVF is not necessary for all fertility patients. Patients with blocked tubes or a tubal sterilization that cannot be reversed are IVF candidates. Some couples with severe male factor infertility may also benefit from early IVF. For others there are effective treatments to help conceive without proceeding to IVF.
Fertility & Gynecology's IVF program is a member of the Society for Assisted Reproductive Technologies of the American Fertility Society. Fertility & Gynecology prides itself on its comprehensive and personalized approach to IVF treatment. Each patient is given an individualized initial consultation and on-going support throughout the process. We feel this contributes to our gratifying success.
What is Preimplantation Genetic Diagnosis (PGD)?
Preimplantation Genetic Diagnosis (PGD) permits the IVF team to determine if there are a normal number of chromosomes in an embryo or whether or not a specific abnormal gene is present. The embryos are produced through traditional IVF. At the appropriate stage in development a single cell can be removed and tested for chromosome number or abnormal genes. Patients who may benefit from PGD are those at risk for passing on an inherited genetic disease due to a single gene defect such as cystic fibrosis or sickle cell anemia. Couples with advanced maternal age, multiple miscarriages or multiple failed IVF cycles may also be candidates for PGD.
---
Staff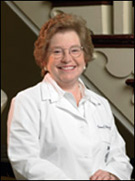 Leonore C. Huppert, M.D.
Dept. of Obstetrics and Gynecology
Pennsylvania Hospital
Abington Memorial Hospital
Education:
Wellesley College; University of Pennsylvania Medical School
Training:
Residency in Obstetrics and Gynecology and Fellowship in Reproductive Endocrinology and Infertility both at Pennsylvania Hospital
Dr. Huppert began her Center City infertility practice in 1978 and has established herself in as a highly regarded clinician. She joined the Toll Center staff in 1999 when she opened an office in Willow Grove. She is board certified in Obstetrics and Gynecology and is a Clinical Assistant Professor at the University of Pennsylvania School of Medicine. Dr. Huppert is a past President of both the Obstetrical Society of Philadelphia and the Philadelphia Area Reproductive Endocrine Society. She has been named a "Top Doctor" by Philadelphia Magazine. She is the recipient of the Clarence C. Briscoe Award for excellence in teaching and clinical practice in 2000 and 2007, the National Faculty Award from the American College of Obstetrics and Gynecology in 2002 and the Lifetime Achievement Award for Excellence in Teaching in 2004. These were all conferred by the Residents at Pennsylvania Hospital.
Dr. Huppert is Acting Chief of the Section of Reproductive Endocrinology and Infertility at Pennsylvania Hospital.
---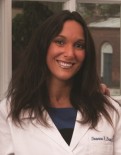 Deanna Brasile, D.O.
Education:
Duke University; Philadelphia College of Osteopathic Medicine
Training:
Residency in Obstetrics and Gynecology at Robert Wood Johnson School of Medicine. Recipient of the American Association of Gynecologic Laparoscopists Resident Award for Skill in Laparoscopy.
Dr. Brasile joined Fertility & Gynecology Associates in October 2012. Prior to that she spent over eight years practicing medicine in South Jersey. Dr. Brasile is Board Certified in Obstetrics and Gynecology and has co-authored numerous abstracts and publications. She has spent a significant part of her career working with poor responders and patients with premature ovarian failure. She was named a "Top Doc" by South Jersey Magazine readers. Dr. Brasile's clinical skills and compassionate nature make her a patient favorite.
---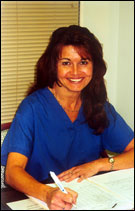 Maureen Heinig
, R.N., B.S.N., IVF Coordinator
Ms. Heinig joined Fertility and Gynecology Associates in 2001 as our In Vitro Fertilization program coordinator. IVF patients all receive Ms. Heinig's individual, caring attention during this complicated and stressful procedure.
Ms. Heinig received her B.S. in nursing in 1986 at West Chester University after which she worked at Abington Memorial Hospital exploring different fields of nursing. In 1997 she trained in fertility/IVF at the Toll Center for Reproductive Sciences at Abington Memorial Hospital. She has been IVF coordinator since 1998. Her special area of interest and training is oocyte donation.
---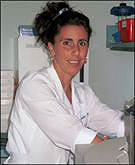 Julie Bond
, M.A., T.S.
Ms. Bond has been working in the field of Reproductive Endocrinology and Andrology since 1990. She has a Master's degree in Biology and is certified as a Technical Supervisor through the American Association of Bioanalysts. Her training in Andrology was completed at U.C. Davis, CA and at the Hospital University of Pennsylvania. She has been with Fertility and Gynecology since 1994. Ms. Bond is both the clinical coordinator and laboratory supervisor.